NLI ENGENEERING IS BUILDING A NEW BUFFER TANK FOR MJØSANLEGGET
27/10/23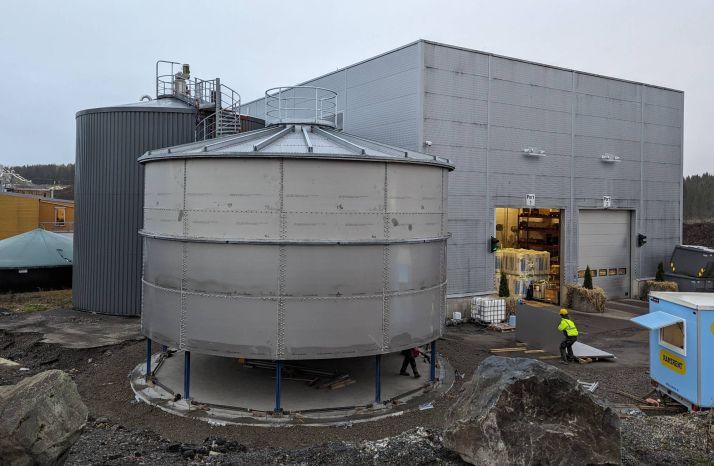 Mjøsanlegget wants to increase the buffer capacity in the plant for storing pre-treated, non-hygienic substrate. The existing buffer tank has an effective capacity of 600 m3. Mjøsanlegget will double this capacity by building a new tank of similar size, located close to the existing buffer tank.
NLI's delivery is an EPCI contract comprising design, engineering, purchasing, construction, installation, and documentation. The delivery consists of a new buffer tank, piping, valves with automation, ferric chloride line in PVC, PE air pipes and tie-in to the existing process plant.
– We are very pleased to have won this competition and look forward to good cooperation with Mjøsanlegget in this project, says Sales- and Market Manager Theo Lakerveld. The project fits well into NLI's core business, while at the same time it is important in terms of developing and retaining our expertise within the "green" industry segment.
The installation works are ongoing and are scheduled to be completed at the turn of the year.
Project Manager is Christoffer Adolfsen.
Contact: Theo Lakerveld, Sales and Market Manager NLI Engineering
theo.lakerveld@nli.no